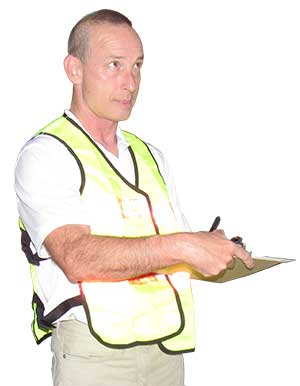 My name is Blaine Smitley and I am your New Albany Roofing Contractor.
If you're a resident or business owner in New Albany Indiana and are looking for a fast, affordable, quality roof replacement or New Albany roof repair, you've found the right source! At this time I am providing free roof inspections to all New Albany residents and business owners. Do you suspect that one of the recent area hail storms may have damaged your roof or gutters? Maybe you see some shingle tabs blown off your roof and laying in your yard. I make it easy to get a Free inspection from a reputable New Albany roofing contractor.
New Albany Roofing Contractors Free Roof Inspections
The process is simple. I stop by and inspect your roof. I leave you with a comprehensive assessment that is yours to keep. I will also photograph any damages and share the images with you. And if your roof is damaged I can work with you and your insurance adjuster to have it replaced.
What Do We look for During the Inspection?
Our New Albany roofing contractor inspection is fairly detailed. Below I've hi lighted the most common things that we inspect. All of this is left with you in a report after our inspection. If our opinion is that you need to notify your home owners insurance rep we will work with them for you to get your roof replaced.
Hail strike damage to shingles and roof vents?
Hail damage to downspouts/window casing?
Hail or other damage to gutters?
Hail damage to outside air conditioner unit?
Does roof have a drip edge?
Number of layers of shingles present?
Damaged wood visible?
Is roof properly ventilated?
Blistering observed?
Are there missing shingle?
Is flashing pulling away from chimney?
Any wind damage observed?
Our Roof Repair and Roof Replacement Commitment
We use the best roofing materials so that your new roof lasts as long as it should.
Fully insured for all New Albany roofing contractor services.
Metal, shingle, and small flat roofs, gutters.
We will treat your home or business with the utmost respect.